The kittens are starting to eat solids! They're just over 4 weeks old. No, they're not climbing my curtains yet, but that's likely because I recently moved them into my bedroom so that I could shut the door & keep the kids from fighting over them
Out of sight, out of mind works for *most* of the hours of the day.... For now they just climb up the edge of my bedskirt & attack my feet when I walk by the bed, and one is fairly obsessed with the shoes in the closet.
....don't mind the mess on the floor, under the kittens, I was taking pics of them whiel they were under my bed, and I haven't vacuumed under there in a while.
....but I did find out what happened to the alarm clock ....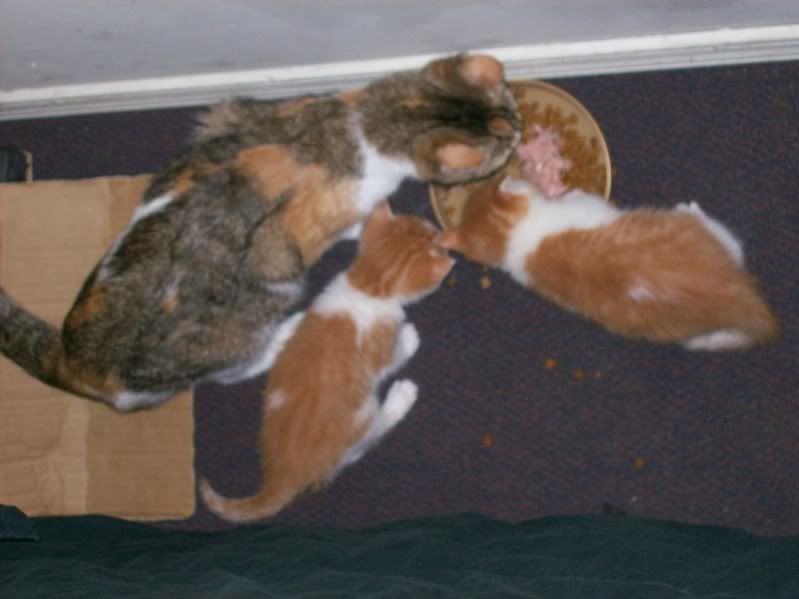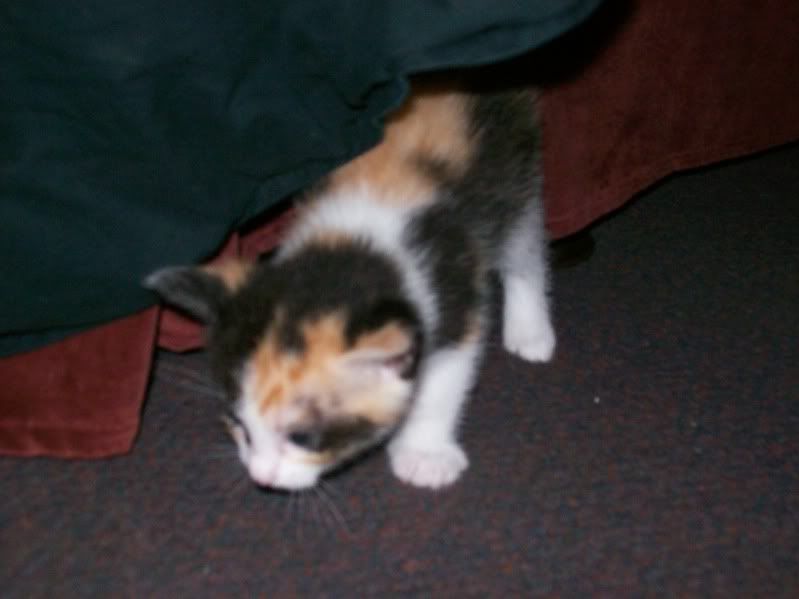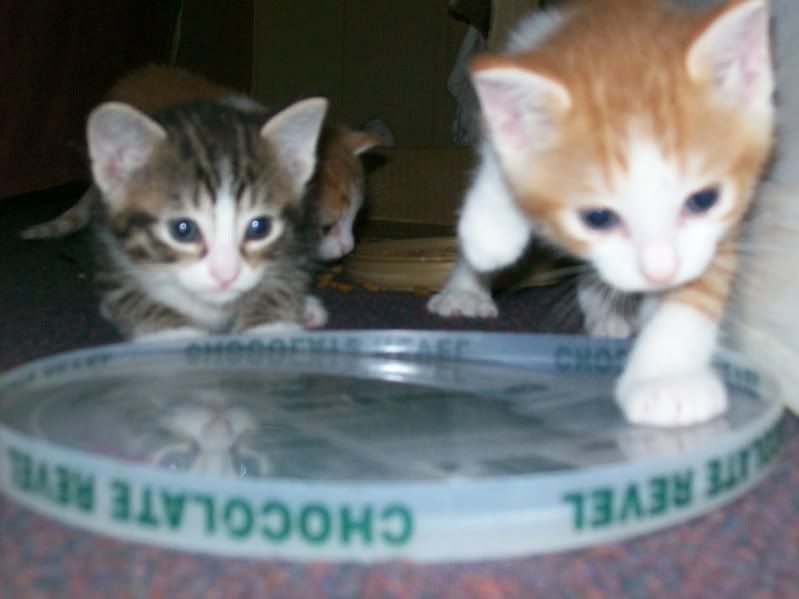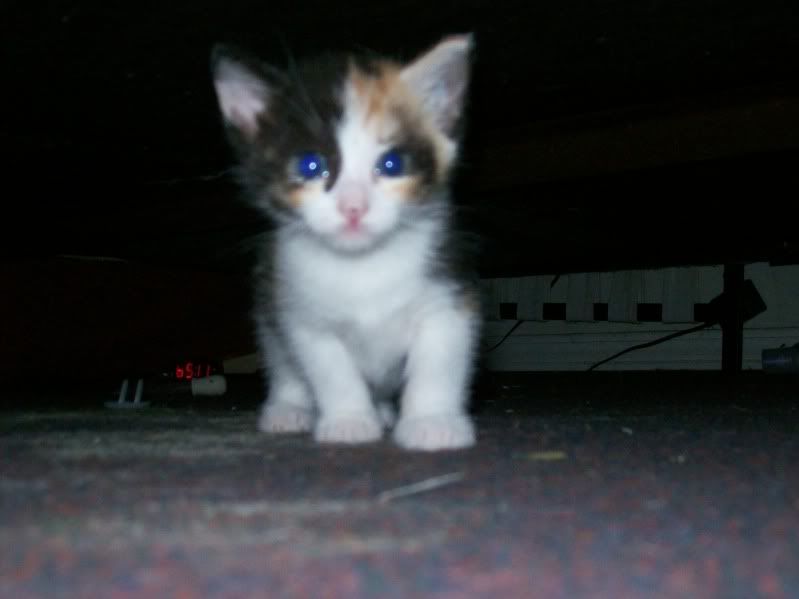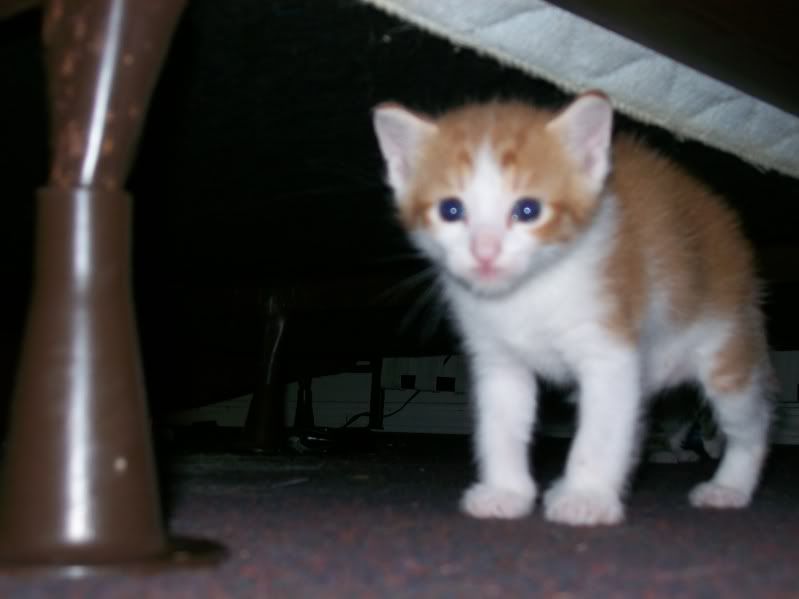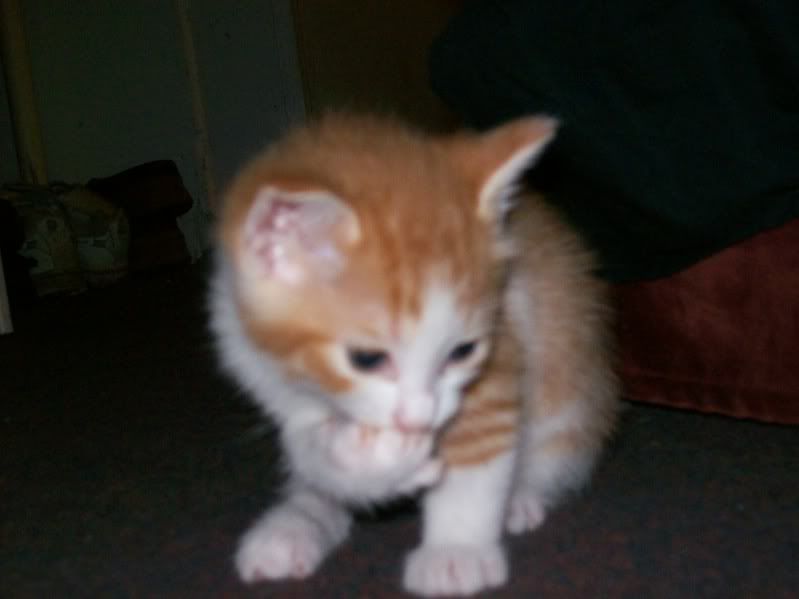 Piston & LugNut...no LugNut never did have any puppies, and is not pregnant. I took her to the vet last week, they took an xray, no puppies & the vet thought that she felt puppies too, & saw the milk jugs & etc & since I was sure she was in heat when the cat was puppies should of been born already...but alas, there are no puppies in there.
But they do make quite the pair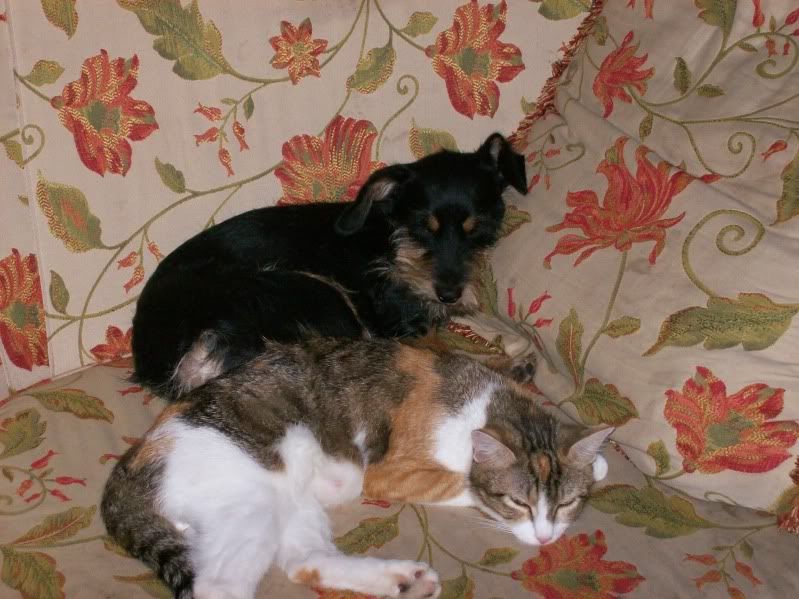 And the other night I kept hearing a lot of banging & crashing type noises on the highway, so went out and investigated...almost had a heart attack when I saw the Pooh Bear just sitting up in the middle of the road, with other debris laying around. This bear, in the dark, around midnight, sitting up looks a LOT like a young child just sitting there. But from everything I picked up off the road & out of my yard its obvious that someone lost a bag of toys & the crunching, etc noise I heard was a skateboard that did not survive being ran over a few times. But this is the "loot" ...except for Mikaila, of course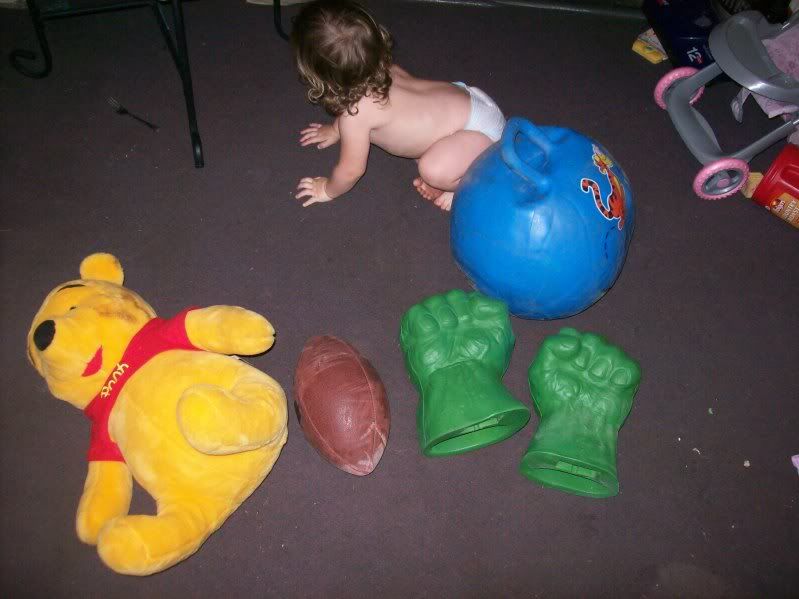 She was anxious to play with the toys, or at least the Hulk hands